I've been doing Inktober since 2013. You can read about its genesis here; basically, it's anybody who cares to participate creating a new ink drawing every day for the month of October, and posting it to social media. I've been coming up with my own ideas for drawings until last year, when I started using Drawlloween prompts.
This year I'm using both prompts for Inktober and Drawlloween to come up with drawings that are…definitely more challenging, and perhaps harder to predict. I've been posting them to Instagram, Facebook, and Twitter.
Below are the drawings that I've done so far this Inktober.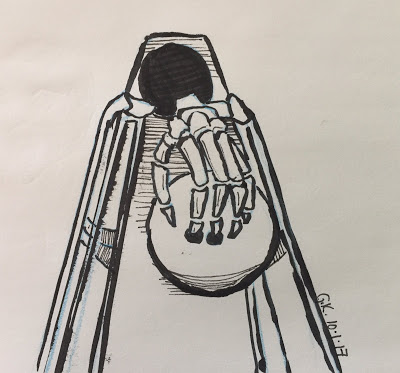 Prompts: "Swift" "Return from the Dead"
Drawing: (Bowling ball) return from the dead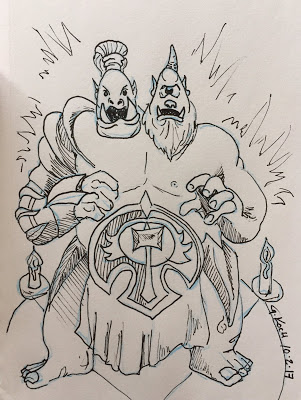 Prompts: "Divided," "Summon Day"
Drawing: Summoning Cho'Gall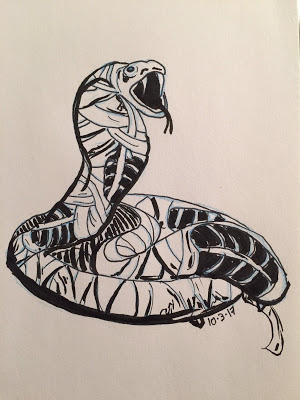 Prompts: "Poison," "Tombsday"
Drawing: Mummy snake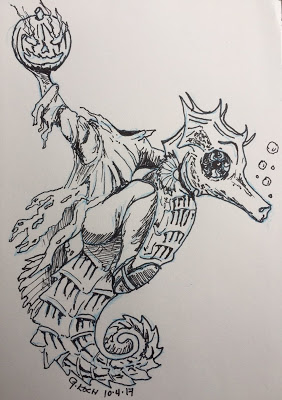 Prompts: "Underwater," "Pumpkin wicket this way comes."
Drawing: Headless horseman on a seahorse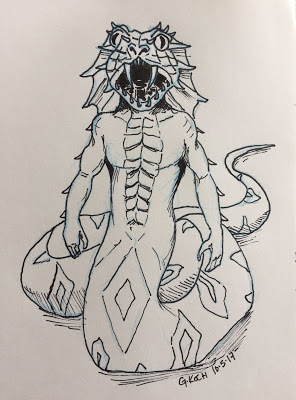 Prompts: "Long," "Full moon follies"
Drawing: Weresnake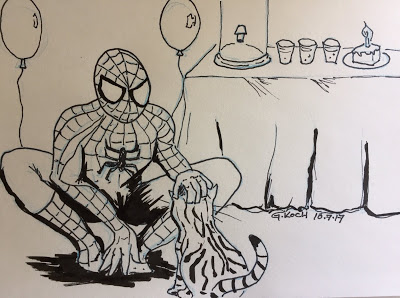 Prompts: "Shy," "Cobweb crawlers"
Drawing: Spider-Man with social anxiety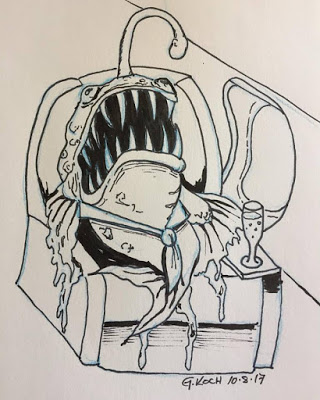 Prompts: "Crooked," "Deep sea denizens"
Drawing: Angler fish on a private jet